Decks
Refurbish or start new with custom deck designs.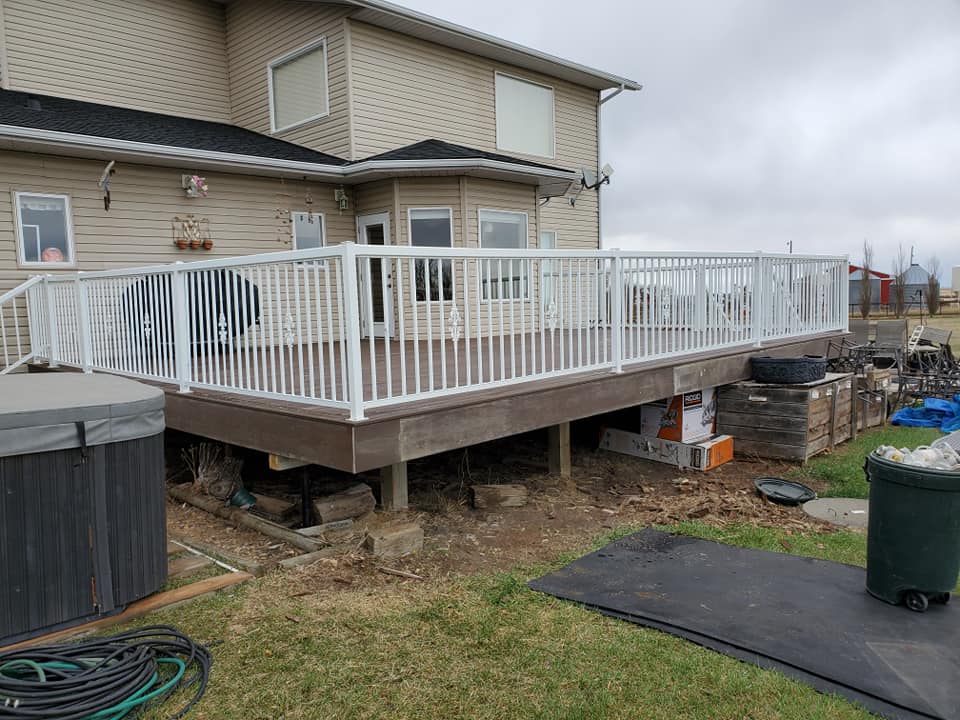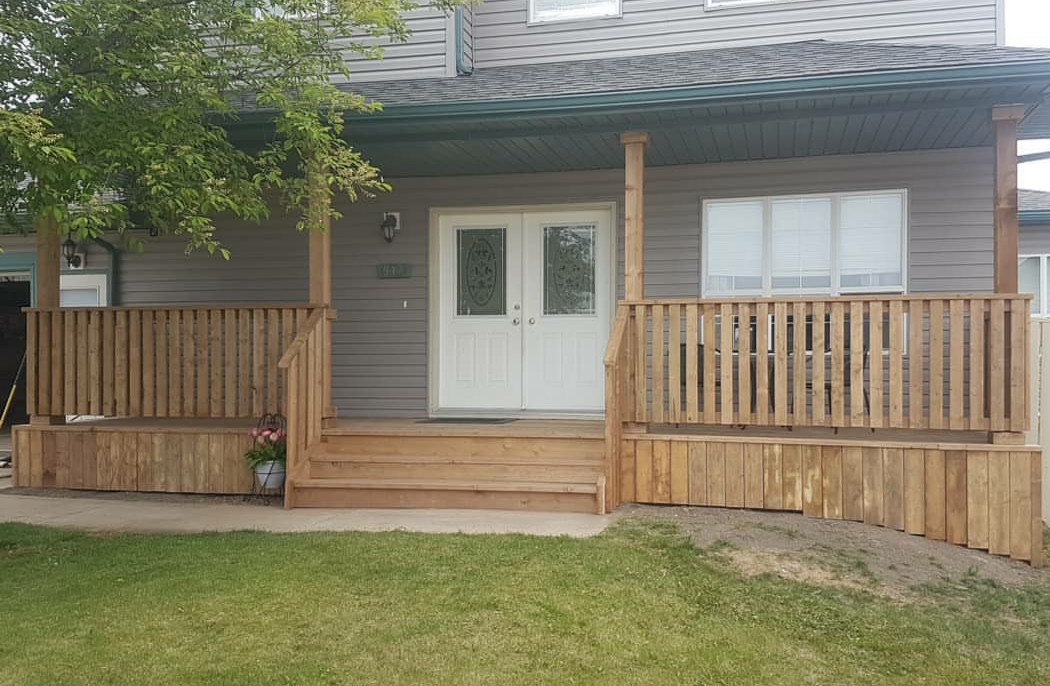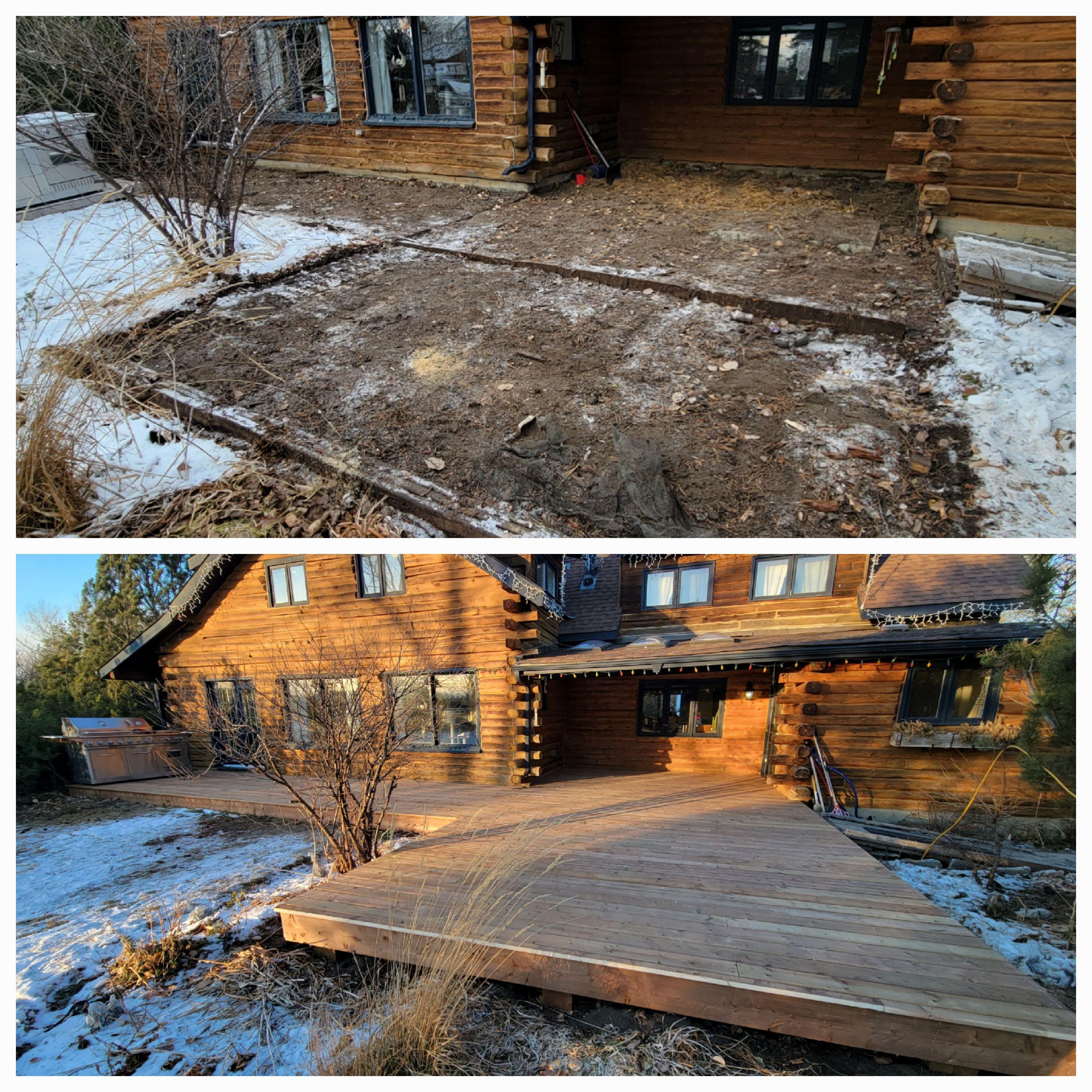 An updated deck with composite deck boards, privacy screen, black railing with glass and pickets, and a new set of stairs.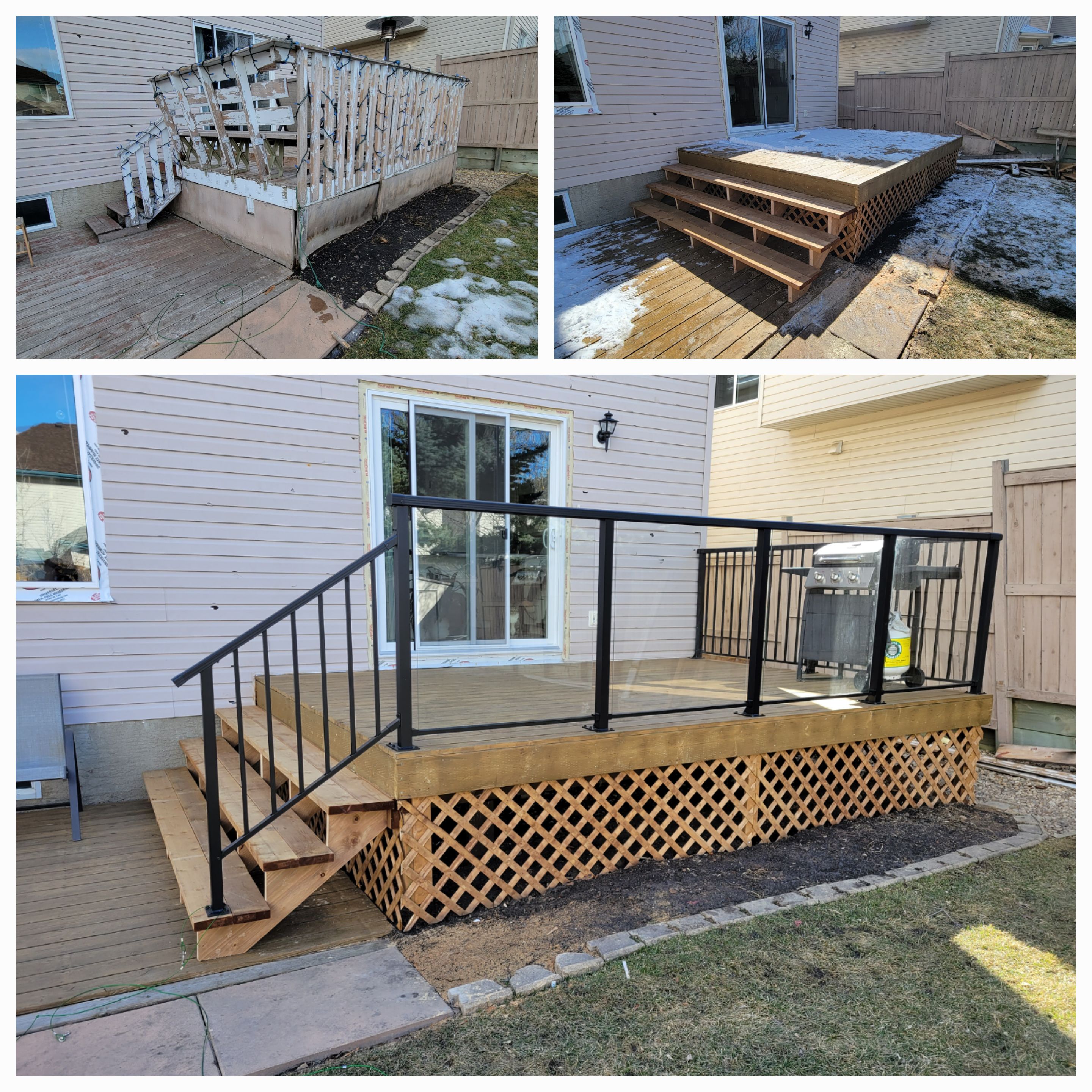 Another deck rejuvenation, sanded and stained wood deck complete with new black railing and glass and pickets. As well as a new full width staircase down to a lower ground level deck.